1- Monumento de SaltaDero – Natural waterfalls of Cabrera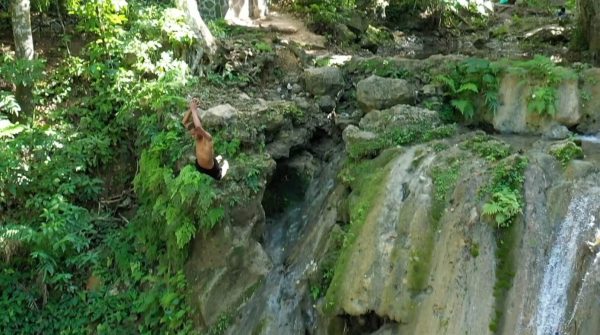 What are you in for? A tropical waterfall with refreshing clear water. Experience the embracing sound of the waterfall. Enjoy the shades in this natural spa. Also part of the local entertainment is to watch the locals villagers jump the top of the waterfalls into the small natural pool below. Spoiler alert: You can find natural clay pits close to the splash of the torrent in order to treat your skin with formidable exfoliating experience in nature!
LOCALS JUMPING OFF WATERFALL 2
2- Orchid Bay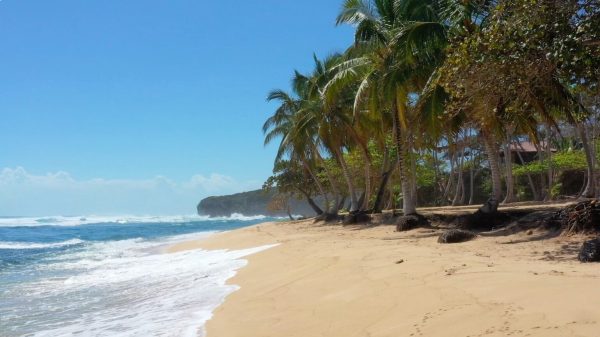 This long natural wide sandy beach is gated by majestic coral cliffs with heights between 30-40 feet where upscale vacation mansions are perched & well distant from one another. Residents and guests are composed mostly of private groups, families & sometimes celebrities on a hideaway trip.
The beach offers a wide area to enjoy a good time under the sun with areas to hide under the shade of the many trees. Orchid Bay also offers spectacular & unique sunrises with it's East orientation.
NB: Sunrise Villa is located in Orchid Bay with direct access to the main beach – Playa Caleton Grande; a privilege that only a few beachfront villas in the Orchid Bay Estates gated community can brag about.
For public access to the 2 beaches:
3- Lago Azul – (Blue Lake)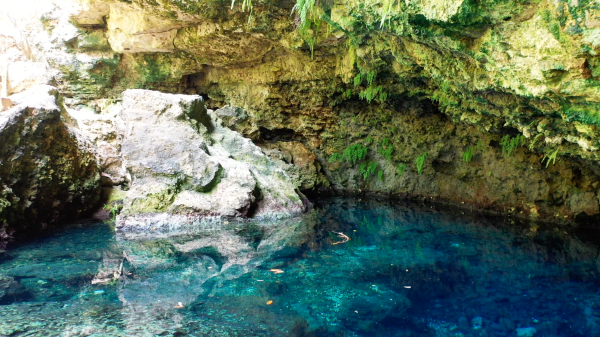 Discover a natural pool (cenote) with crystal clear soft water under moving shaded areas that are following the penetrating light beams going through the ambient Caribbean canopy.
Local humble restaurant on site next to plenty of parking spaces (30-40) is serving standard Dominican Republic drinks and food on ''active hours'', holidays or special requests for private events.
Perfect place to relax, cool down or organize a creative get together.
4- Laguna Dudu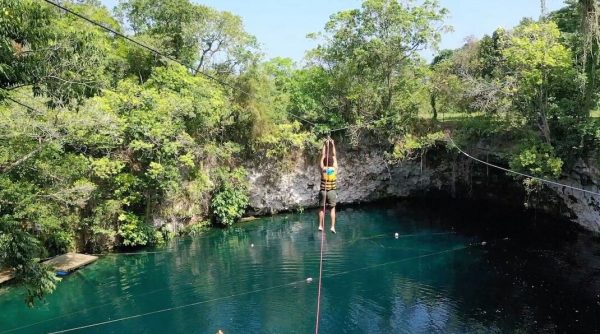 A real jewel of the region that kept getting better over the past years by developing a fun destination to play and hang out.
Ready for the zip line drop challenge? Enjoy a safe free fall in the natural soft water pool below connected to the local cenotes.
Not your cup of tea? On the other end of the site there is another natural pool offering relaxing moments in nature or an outdoor festive gathering to enjoy drinks with friends in an enchanting place (Little planning ahead required.)
Also on site:
Caves to explore
Volleyball
Swings
Family restaurant serving local specialities
5- Playa Caleton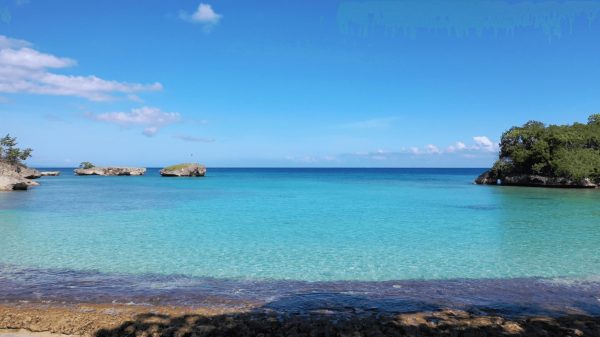 This beach is a cozy place to visit! It's short U shape gives it a unique beach cachet completed by two emerging rocks from the water that are facing the beach.
Casual lunch and drinks are served on the beach with the local lay-back schedule of the DR. Playa Caleton offers calm crystal clear water and a gorgeous sunset destination on its own.NB: There is also a secret natural beach accessible by swim or boat
6- Playa Grande, Playa Preciosa featuring La Barca shipwreck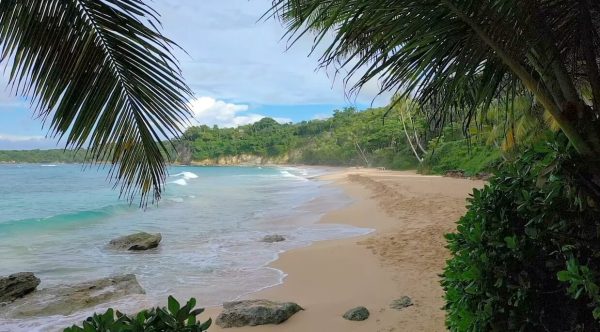 Like many beaches in the Dominican Republic, Playa Grande offers a mix gathering of locals, expats & tourists coming to enjoy a lunch on the beach after or before heading for snorkeling, surfing, stand up paddle boarding or simply enjoying a massage on the beach.
Want to see more? Couple of steps from the parking on the right; you will find the way to Playa Preciosa. Wave riders will be happy to find 3 different waves in this huge double bay area.
Also, you could either see the top of the sunken shipwreck La Barca or plan your way there by boat, SUP or snorkel.
Lunch and drinks can be arranged there as well, however for sunset moments stick to Playa Grande as it offers – under the right conditions – a sunset that seems to disappear under the ocean in front of your eyes.
7-Laguna Grigri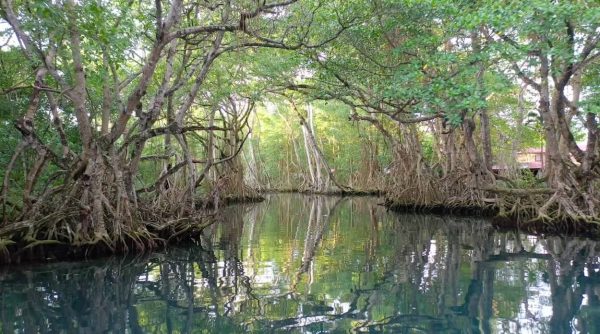 Natural preserve with a bird sanctuary located in a flooded mangrove area and accessible by boat tour. Witness hundreds of birds flying back home during the sunset and see them land in the nests in front of you.
8- Playa Entrada and surroundings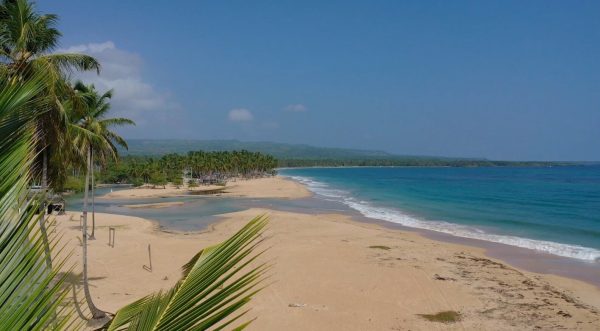 Playa entrada scenery offers an impressive number of mature coconut trees guarding both the access road and the beach far apart from each other.
Looking to enjoy a beach BBQ gathering with locals? This could be one of your options among other charming wooden huts of local restaurants serving mostly seafood, drinks & typical Dominican dishes.
9- Playa Diamante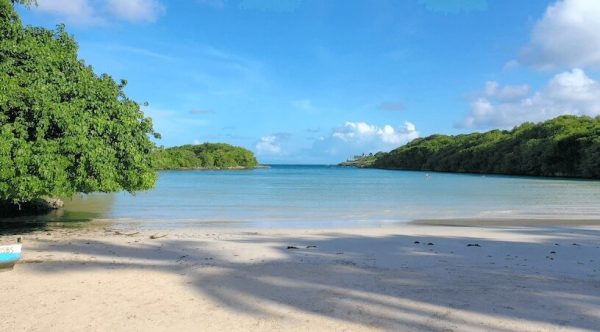 This location today is mostly visited by curious wanderers coming by to observe the unique narrow bay landscape. Not quite a place to hang out there for too long but a valid stop for drone videographers & photographers.
10- The local businesses you might want to see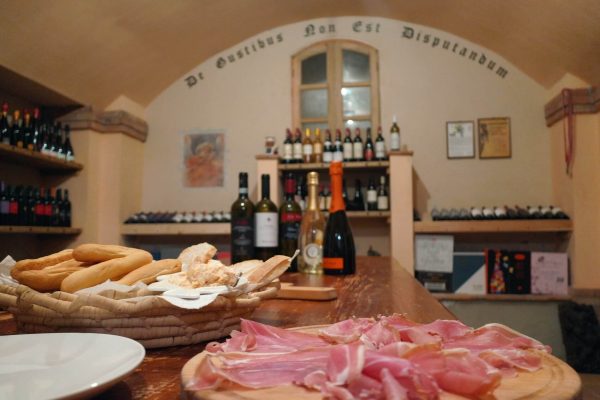 Restaurant Entre Amigos
Italian owned and managed restaurant in the heart of Cabrera. Wine cellar experience available with homemade cold cuts (reservation required). Fresh pasta, seafood and classic Italian meals served in a comfortable & layback atmosphere.
Café Vivero Flor Cafe
Located in Abreu near Cabo Viejo Frances & Playa Breton; This café is surrounded by a nursery offering a soothing garden experience to visitors. PS: Their fresh homemade yogurt with local fruits & honey is simply divine!
Cigar Viviana
Come and meet Viviana at her cigar shop! Accomplished cigar sommelier, her operation produces hand-made cigars for their brand & a couple more and is sure to interest any cigar amateur or connoisseur.
11-Cabo Viejo Frances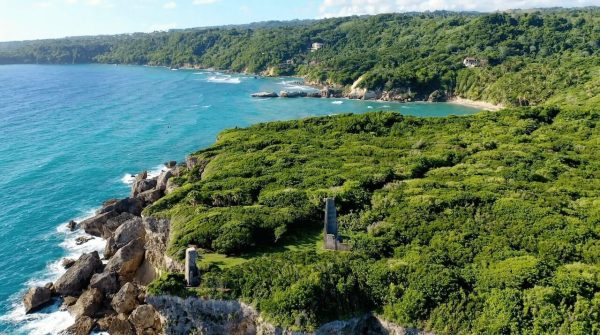 Declared national monument – see the remains of the original lighthouses.
12-Playa Breton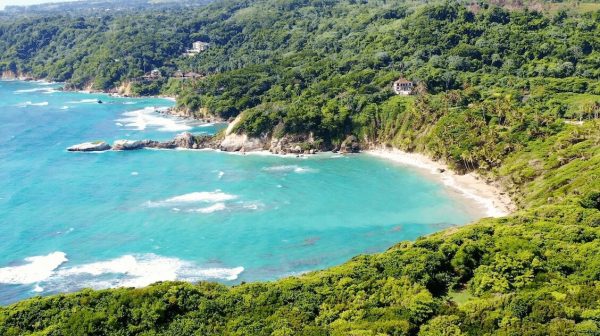 Beautiful beach located next to Cabo Viejo Francés.
13- Piscina Natural Catalina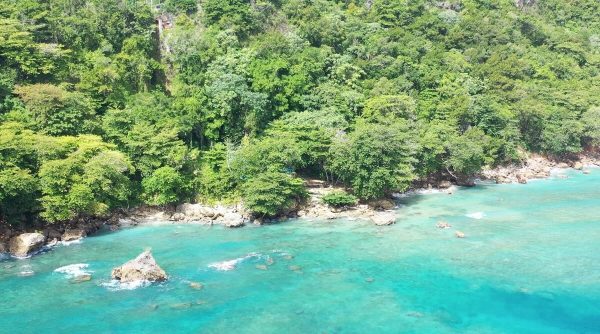 Now only accessible by boat –
Piscina Natural de Cabrera Video
14-Amanera restaurant Playa Grande View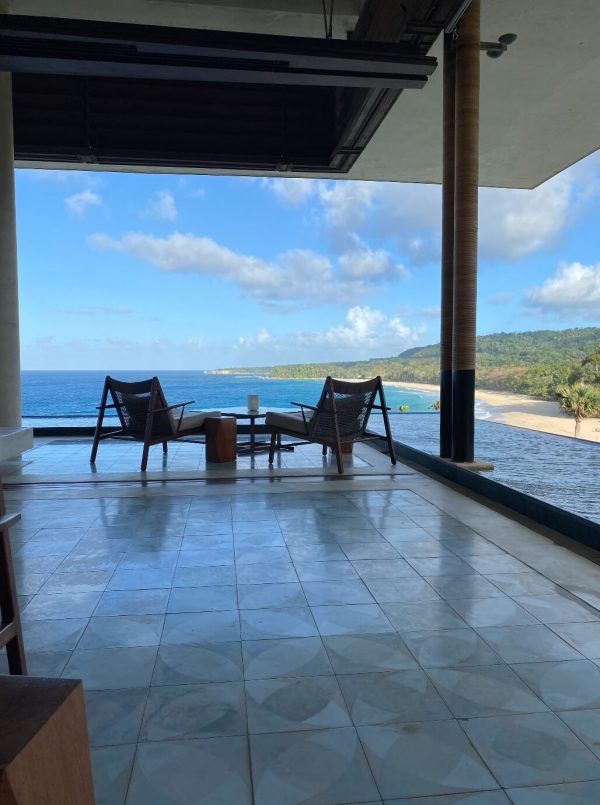 Only possible on reservation based on availabilities – enjoy the breath taking steep view… and prices of the Amanera restaurant for a meal or a coffee in good company!