Local cuisine should be on the top of every traveler's list while visiting one of our beautiful all inclusive Dominican Republic villa; it's one of the most geographically diverse countries on the Caribbean Coast. And Dominican foodis inspired by a mélange of cultures. While there are many delicacies that Dominicans claim to be the best, here is a list of the top 11 dishes that you must experience the next time you stay at the Villa. That's right, if you miss them on your adventures inland, down the coast, or inland, you can always ask your personal chef at the Villa to whip one of these local favorites up for you.
1. Los Tres Golpes:
Dominicans also believe that a day should start with a hearty breakfast. This classic breakfast combo dish includes subtly seasoned fried egg, queso frito or dominican fried cheese, fried salami and fresh Dominican Mangú. For calorie conscious ones, this can be one of those few guiltiest pleasures. Some restaurants serve fried cheese and longaniza too. This indulgent meal is sinfully delicious and served at most Dominican restaurants.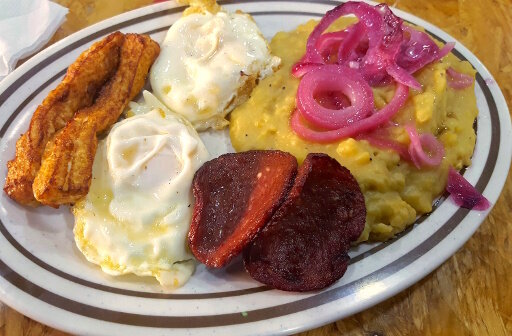 2. Mangú:
Satisfy your cravings with a hearty Dominican Mangú meal. This dish is made from raw plantains, butter and olive oil. Locals eat mangú with breakfast, lunch and even dinner. A typical Dominican meal includes a serving of mangú and fried meat or sausages.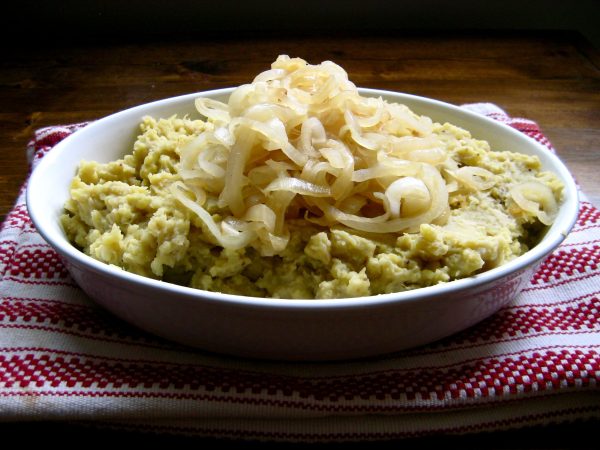 3. Café Santo Domingo:
This classic coffee can be a best choice for your caffeine fix after a long day. This rich, dark and strong coffee tastes best with some cookies. Dominicans prefer their Café Santo Domingo with lots of sugar.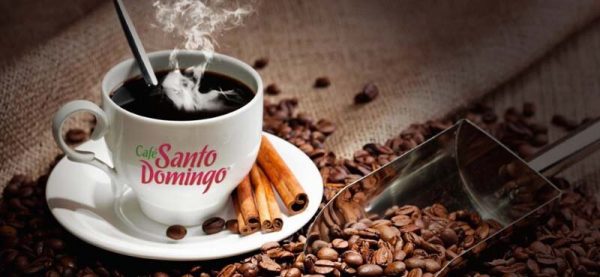 4. Sancocho:
This classic dish is an indulgent Dominican comfort food. Locals make this dish on special occasions and during festivals. This hearty stew features seven meat varieties and many seasonal vegetables.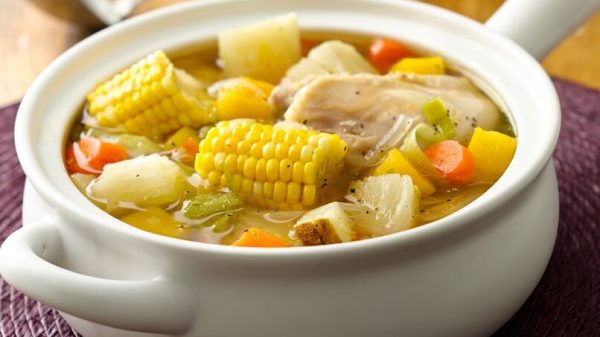 5. Yuca Encebollada:
This starchy sweet dish is cooked in three ways: boiled, fried and mashed.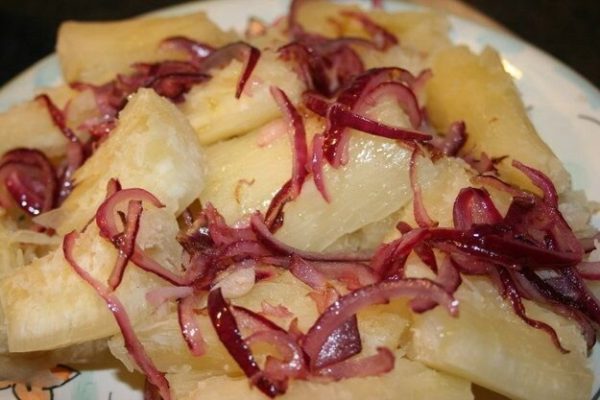 6. Mofongo:
This classic Dominican favorite is made from fried pork skin, fried plantains and garlic all mashed together. Traditionally, this dish is made with the help of pilón or a traditional mortar and pestle.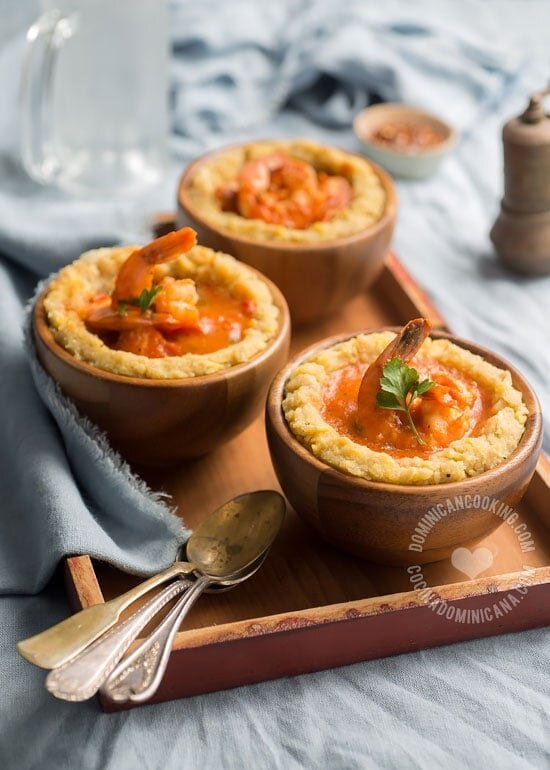 7. Con-Con:
This dish doesn't have a recipe. Con-con is a byproduct while cooking rice in a traditional pot. The burnt rice layer in the bottom of the pot is known as Con-con.
8. Chimichurri (Chimi):
Unlike the Argentinean chimichurri, here Chimi is a burger with loads of crunchy veggie toppings. Plus, the dish is served with a sweet sauce made from ketchup and mayonnaise.

9. Tres Leches:
This triple milk soaked sponge cake topped with whipped cream and cherry is the most favorite Dominican dessert. Don't miss trying it.

10. Pescado Frito:
Enjoy this well-seasoned fried fish dish. Order this with a starchy side for a complete meal.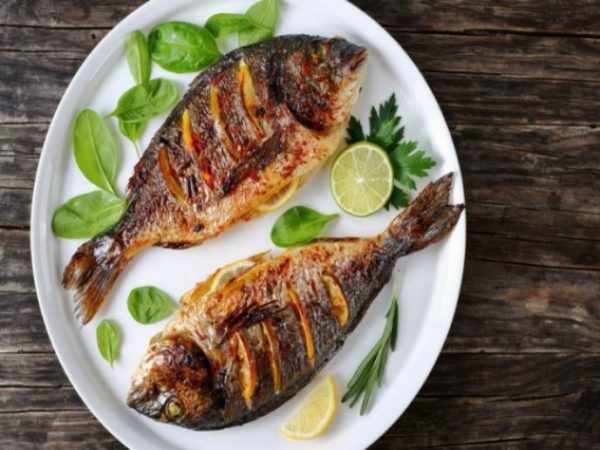 11. Pasteles En Hoja:
This is a scrumptious ground beef filled root pocket dish steamed to perfection and served with a tasty sauce.